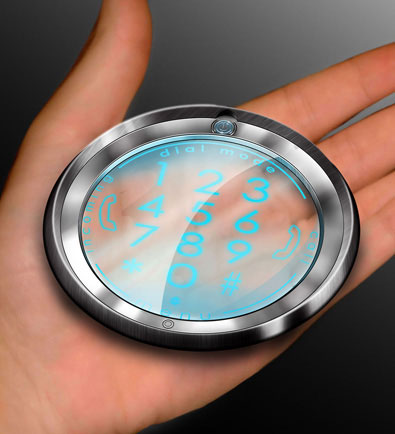 Do you believe that this circular object is actually a cell phone? Yep, it is. It's a clear circular concept phone designed by Michael Laut. His Radia Cell Phone seems to draw it's inspiration from coasters doesn't it?

Almost everyone has a cell phone these days, and since they have become such a common item it's become important for cellular phone makers to start creating designs that stand out from the crowd. Laut says "The Radia phone concept expresses simplicity in form and sophistication in function and user interface. The outer rim, which is made of brushed aluminum makes both a refined professional statement."
The touch display is large enough to read and display many types of information. Yet the phone is small enough to easily fit into a pocket or small purse.
What do you think of this new mobile phone design? Would you purchase one? If you would buy one would you buy it just because it's so unusual?
Share and Enjoy